Group Travel & Incentive
Group travel & incentive
Air Charters Europe has been created to fill a gap in the European air travel sector. The absence of an airline entirely dedicated to Group Travel and Incentive, with a dedicated fleet of aircraft especially modified to offer an unmatched in-flight experience to its passengers.
Group Travel
Chartering an aircraft represents several advantages, especially with Air Charters Europe.
Whether you need to take your entire family or your friends on a trip; or your colleagues, your employees, your partners, your associates, your clients or your prospects out for a special occasion somewhere in Europe, ACE was created for that specific purpose.
Air Charters Europe is the first corporate airline in Europe especially created for Group Travel, with a business aviation mind. Our Team has more than 25 years in Business Aviation and has taken the unique assets of flying private jets to the group travel segment.
All your Group Travel needs will be taken into consideration when tailoring each flight and each mission.
Our Aircraft offer unique features on the European charter markets and have been especially selected for their reliability, their safety and their efficiency. They offer room for groups of up to 42 people. Need bigger? Not a problem! Our Team will be delighted to assist you in finding the best solution.


Want to know more?
CONTACT US now for any question you may have
Or make your first QUOTE REQUEST
Incentive
According to the dictionary, an incentive is "a thing that motivates or encourages someone to do something."
What better "thing" for your staff, your employees, your colleagues or partners than to book your own private aircraft for a trip or even a one-day activity anywhere in Europe!
Thanks to our facilitated and tailored booking process, you don't need to worry about the logistics around chartering an aircraft. This is our Team's job... You simply have to tell us where you need to go and our Team will take care of everything else.
The aircraft we operate have been modified in a "Corporate-Class" configuration in order to offer passengers with a unique and unmatched level of comfort.
Discover the unique features of our aircraft HERE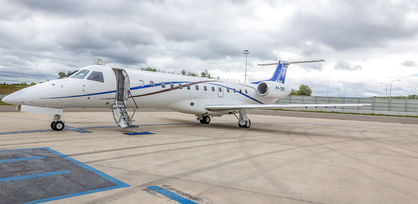 Discover our fleet
ACE offers a fleet of aircraft which have been especially selected for their efficiency and for their reliability in order to serve the European group travel market.
Our aircraft, namely the Embraer ERJ135 and ERJ145 have been especially selected for their unmatched combination of efficiency, runway performance, comfort, safety records and range.
With ACE, you can pair almost any city within Europe (and beyond) with an unparalleled level of comfort.
Find out more by visiting our fleet page!
Our Fleet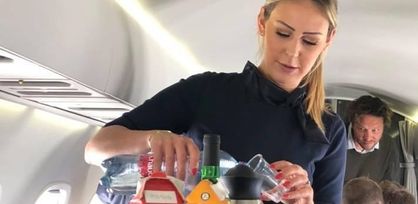 In-flight service
At ACE, we offer passengers a unique in-flight experience.
Our certified Cabin Crew Members have been especially selected and trained to ensure your safety, but also to provide you with a unique business-aviation-style in-flight service.
Tailored catering requests is also standard on all ACE's flights! Any special request will be accommodated by our Team from the moment you start your booking proces.


In-flight Service